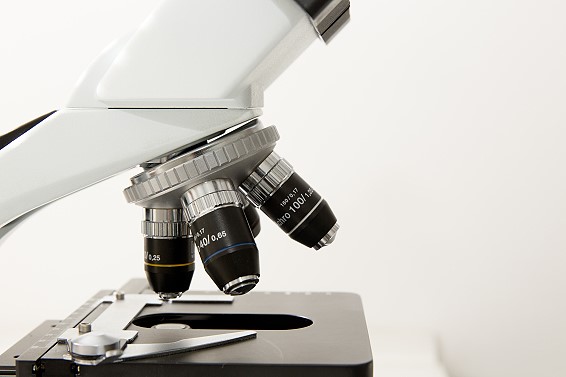 How does your lab look under a microscope?
Are you prepared for an inspection?  CCCLC can help you make sure you've met all regulatory requirements before your inspection.
We specialize in Freestanding Emergency Centers, Urgent Care Centers, and Physician Office Laboratories, but we have served all types of laboratories!
Our services to date have included over 100 labs:
Over 30 Freestanding Emergency Centers
Over 15 Urgent Care Centers
Surgery Centers
Small Rural Hospitals
Large 100+ Bed Hospitals
10+ Pediatric Clinics
OB/GYN Clinics
Cancer Clinics
Family Practice Clinics
Heart & Vascular Clinic
Physician Owned Reference Lab
Fertility Center
Immunology Lab
Single Practice POLs
Multi Provider Practice POLs
Our services are provided in the core areas of the laboratory:  Hematology, Routine Chemistry, Coagulation, Immunology, Blood Banking, and Microbiology.  We serve waived, moderate, and high complexity labs.
Our Services Include, but are not limited to:
Start-Up services for new laboratories
Serving as your laboratory's Technical Consultant for routine oversight
Preparing for inspections or providing mock inspections
Writing a Plan of Correction (POC) for CLIA or a Plan of Required Improvements (PRI) for COLA following an unsuccessful survey
Providing remediation following an unsuccessful survey
Serving as the Technical Consultant when mandated by CLIA or COLA sanctions following an unsuccessful survey
Providing troubleshooting assistance when QC or PT not acceptable
Establishing complete procedure and policy manuals
Establishing a Quality Control (QC) and maintenance program
Providing training and continuing education for staff
Establishing a Quality Assurance (QA) program
Enrolling in proper proficiency testing (PT) programs
Review of personnel records
Services We Do Not Provide
There are a few areas of the laboratory that we do not serve.
High Complexity Toxicology (Drug Screen or Pain Management Labs)
High Complexity Genetics Testing
High Complexity Molecular Testing
Where and How Services are Provided
C&C Clinical Laboratory Consulting is located in the Dallas, TX area.  While the majority of our clients are in the DFW metroplex area, we have served laboratories throughout Texas (many in the Houston area), in Washington, North Dakota, Minnesota, Wisconsin, New York, Louisiana, and Oklahoma.
Both locally and for our long distance associations we use a combination of electronic and on-site methods to provide our services.  Many of our local clients use our services as their ongoing Technical Consultant on record with CLIA or COLA.  We provide monthly on-site visits to review the lab and provide QA reports based on those reviews.  Some labs choose to send their records for review by fax or email and they are reviewed remotely, with only a quarterly or semi-annual onsite visit.
Writing policies and procedures can usually be performed remotely.  Temporary services such as assisting with writing a Plan of Correction can often be performed remotely.
See what some of our clients are saying:
After taking over the operational management of our clinic-based laboratory I was feeling a bit overwhelmed. I knew that we would be having a laboratory inspection in about 6 months, and wanted to ensure that we were ready and prepared. We had passed all of our previous surveys, but with recent changes, including a new laboratory director and new testing personnel, I was slightly concerned.
Read More/Hide
Your services were prompt, you are extremely knowledgeable about the rules and regulations relevant to the enforcement actions, and your relationships with State and Federal agencies were beneficial to resolving the issues.
Cathy,
Great news on the…COLA review.  Thank you for your diligence and expertise that is so critical to our success! FSED Lab Director in DFW area, TX
You guys are TRULY life savers. I can't thank you enough!
Thank you so much for seeing [our facility] through the CLIA inspection. You keep things very organized and always looking for ways to improve. Thanks for being such a great resource and help!
Join our map of happy clients!